At The Compass Group, we combine our love of the environment with our real-world knowledge and understanding of the sustainability field to provide outstanding service to our clients.
Our Experienced Team
The Compass Group has deep expertise in sustainability and LEED for Existing Buildings, having consulted on over 30 million square feet of buildings.  We have a wealth of knowledge in assisting with obtaining initial certification, and we are market leaders in LEED-EB recertification.  Our team's LEED certification success rate is 100%.
Over the years, we have worked on a range of different building types, bringing our creative and individualized solutions to bear on each one.  Some of the building types we have worked with include:
Owner-Occupied Office Buildings
Multi-Tenant Office Buildings
Corporate Headquarters
Manufacturing Facilities
Museums
Libraries
State Government Buildings
Federal Government Buildings
Distribution Centers and Warehouses
Hotels
Event Spaces
Recreational Facilities
Public Schools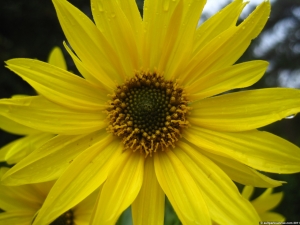 No matter what their eventual goals or initial starting point, we are happy to help clients with any type of building portfolio move to the next level of sustainability.  We serve all commercial and institutional organizations.
Our Unique Approach
We focus on addressing sustainability as a strategic opportunity to help our clients save money, reduce risk, and gain marketplace recognition while improving the planet.  The Compass Group is focused on truly integrating sustainability into ongoing operations. We help clients to make decisions that strike a balance between their sustainability goals and their economic needs.  At every step, we make things as easy and streamlined as possible by providing simple tools and techniques that guide clients along the path toward sustainability.
About The Compass Group Name
Just as Aldo Leopold used the fate of the compass plant as an indicator of the delicate balance between the built environment and the natural world, The Compass Group helps clients to make decisions that strike a balance between their sustainability goals and their economic goals.  Having roots in Wisconsin, we thought it only appropriate to give a nod to this iconic Wisconsin prairie native.