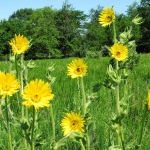 Are you interested in discussing your sustainability plans and needs with us?
Please use the form below or call:
608.345.6558 and ask for Dirk Mason.
Contact Us
In our pursuit of excellence, we choose to maintain our focus on a group of core services where we can be assured of delivering a superior product to our clients every single time.  We realize that each client is unique and believe a cookie cutter approach will not yield lasting sustainability results.  Rather, we draw upon our collective 60 years of sustainability experience, with 29 focused on LEED, to develop programs that work for each client.
We cherish the long-term relationships we have with our clients.  The fact that we call many of our clients "friends" after working together is very rewarding for us and pushes us to provide high caliber service.